Supporting Youth
in the Arts
A resource for
under-served youth
in the arts
We are bonded in friendship and service to encourage and support youth who are talented in the arts. With a focus on under-served children, our work provides the opportunity to enhance youth appreciation for and knowledge of the exciting dimensions of artistic expression.
Instrumental Arts
Literary Arts
Performing Arts
Visual Arts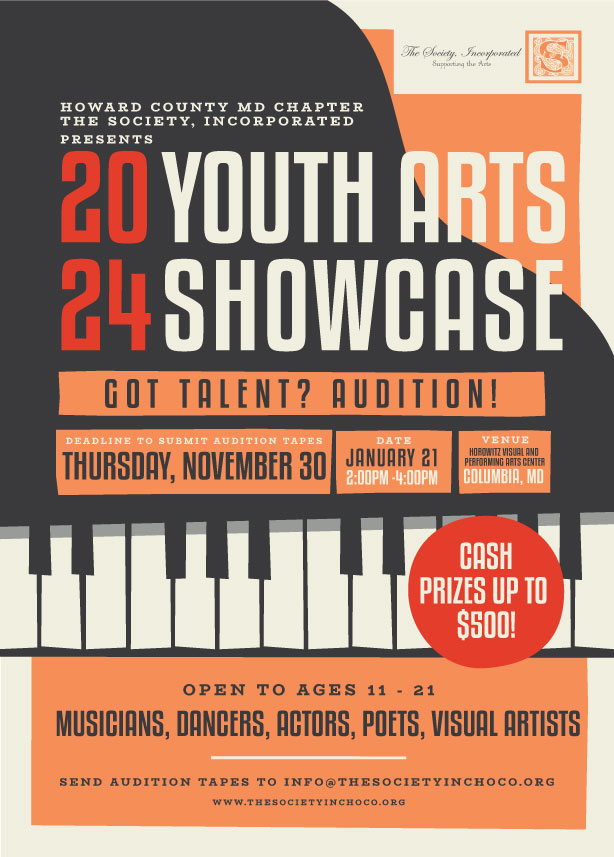 2024 Youth Arts Showcase Sign-Up
Our annual youth showcase is one of our premier events, showcasing the literary and visual art talents of local youth. Interested in participating? Apply by uploading a 2-minute or less video below. Video formats include MP4, MPEG-4, MOV, AVI, and WMV. Max upload is 10BM. Click here to review rules and regulations.
Interested in Our
Community Efforts?
Want to know how to get your child involved or want to hear more about how we work to serve Howard County youth in the arts? Enter your email to receive emails about our community events and programming .